Former WWE Diva Jillian Hall, who rarely does interviews or makes appearances, sounds like she's about ready to start doing interviews. She tweeted last night:
"I've kept far away from interviews and saying true thoughts and feelings for a reason… Now I'm at that point where I just don't care now!"
- lordsofpain.net
Former WWE Diva Jillian Hall recently posted the following tweet regarding rumors that she is making a WWE return:

Today, Jillian tweeted on her official Twitter account @JillianHall1 that she may be done with wrestling for good.
"@JillianHall1: Sooooo…I'm thinking I'm pretty much retired from in ring wrestling. If I did 1 more, it'd be to face either @RealMelina or @MickieJames"
If Jillian is indeed done with wrestling, we hope she gets her wish in wrestling either of those women, which would no doubt be a great match.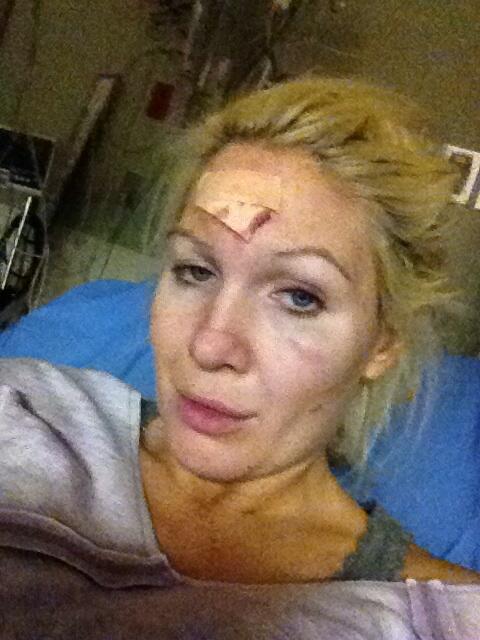 Last night, Jillian took to twitter to inform us that she has fallen down a flight of stairs at her boyfriends house. She tweeted afterwards that she was recovering well. Everyone here at Jillian-H would like to wish Jillian a speedy recovery!
Trish Stratus posted a photo on twitter with Jillian, Lilian Garcia, Melina, Maria Kanellis, Beth Phoenix, and Mickie James. Check it out!
Added some photos Jillian posted on her instagram that haven't been uploaded already, enjoy!

Jillian's been posting some great photos on Twitter and here are the latest she recently posted of her hanging out with some former WWE Divas!

Jillian posted some new "old" photos on her twitter. Check them out!

Check out these two fantastic photos Jillian posted on twitter of her and group of wrestler you may recognize.
- Had a great time hanging with amazing friends that I miss so much this weekend. Can't wait til next time! http://via.me/-6n2qp22
- Class photo
@Bodyguylito @Chrismasters310 @MariaLKanellis @ShaneHelmsCom http://via.me/-6mkj4qy

Check out this gorgeous studio photo Jillian is currently using as her profile photo on Twitter.